If you want to thicken gravy in a crockpot, there are several methods you can follow. First, using egg, butter, and cream is a great option. Next, you can add cornstarch, flour, or arrowroot to do it. Finally, leaving the lid open is another natural way. There it'll allow the extra vapor to go out.
These are the most common way to thicken gravy in a crockpot. However, there are a few more ways and I think you should know how to implement the methods I've already mentioned. So, keep on reading and learn everything.
6 Ways of Thicken Gravy In A Crock Pot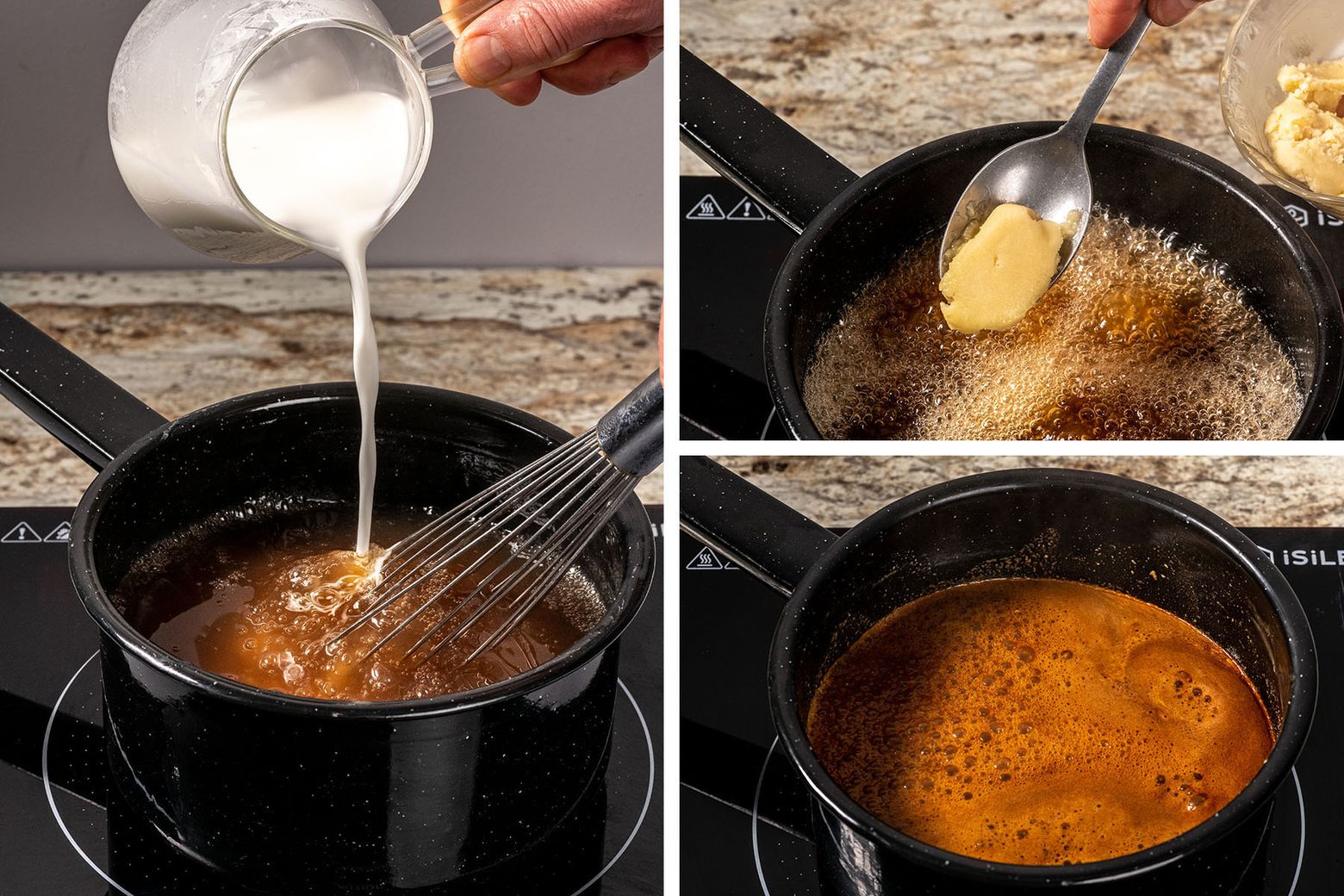 In winter, who doesn't love creamy, tasty, and flavourful thick sauce, soup, or gravy? If you cook in the crock pot, you're probably having a hard time thickening your gravy as moisture in a crock pot or slow cooker doesn't evaporate as in a stove. As the lids are closed during cooking, the moisture reaches the lid and then again drops into the crock pot. So, the gravy or soup may become watery.
That's why we need to know how to thicken gravy or curry in the crock pot. I've come up with some of the tricks I use to thicken my crock pot soup, curry or gravy. Let's keep reading-
1. Make A Roux/Slurry
You can use either all-purpose flour, arrowroot, or cornstarch to make roux or slurry. If you think there'll be much liquid at the start of cooking, you may use these two methods. To make a slurry, just take equal parts of cornstarch or arrowroot and water. Mix the combination and pour it into the gravy. Simmer it until the gravy thickens.
For roux, in a small pan add an equal part of butter/milk and flour. Stir this mixture together until it becomes a smooth paste. Don't burn it or let any lumps form. After a while, pour the mixture into your gravy and simmer a bit. An ideal and universal way to thicken your gravy.
2. Add Egg Yolk, Butter, Cream & Yoghurt
This combination will not only thicken your gravy but also give an excellent kick to the taste of your gravy. This combination is rich in flavor and one of my favorite ways to thicken gravy or sauce.
3. Leave The Lid Open For A While
If you think there is too much liquid present at the end of cooking, then leave the lid open. Leave the lid open for 10-15 minutes and set the crock pot into the "Keep Warm" setting. As the lid can't let the vapor out, opening the lid will allow the extra vapor to go out and will speed up the thickening.
4. Use Puree Vegetables
You can use vegetable puree to thicken and enhance the flavor of your gravy. For this, you can use any vegetables in your stock. Like, potatoes, carrots, beans, tomatoes, or capsicums. Stir fry the veggies for a while and then blend all the veggies in a food processor.
Now, take one scoop of the gravy from your crock pot and mix it with the puree in a blender. Later, pour all the mixture into the gravy and cook for a while to spread all the flavor in the gravy. You'll have your thicker and more flavourful gravy ready!
5. Use Canned Milk
If you have any canned milk, cream or coconut milk, use any of those. Canned cream or milk and coconut milk are enriched with a thickening agent. Cream or milk can not only thicken your gravy or sauce but also add a fantastic taste to your dish.
6. Add Potatoes
Potatoes are the easiest and quickest way to soak the extra moisture from your gravy. For this method, you have to take one raw potato and grate it into thin pieces. Throw the grated potatoes in the crock pot before the 30 minutes of finishing time. It'll give the potato time to cook and soak the moisture. There you go with the thickest gravy!
How Long Does It Take Gravy to Thicken In Crock Pot?
It depends on which methods you're using. However, most of the methods I've used or mentioned here take 15-20 minutes to thicken your gravy or sauce. I'll mention all the times and methods in a table chart here-
| | |
| --- | --- |
| Methods | Time |
| If you use Cornstarch | 7-10 minutes |
| If you use Flour | 10-15 minutes |
| If you use Puree Vegetables | 20-25 minutes |
| If you use Egg Yolk, Butter, Cream & Milk | 30 minutes |
| If you use Canned Milk/Coconut Milk | 20 minutes |
| If you use Potatoes | 15-20 minutes |
| If you leave the lid open | 20-30 minutes |
How to Thicken Gravy In A Crock Pot With Flour?
If you want to use all-purpose flour, then it's better to make a roux. Roux is a mixture of equal parts of fat and flour. As a fat, you can use meat dripping, butter, milk or bacon fat. Let's see how you can make a roux-
Take a skillet or saucepan and heat it on medium heat.
Add your butter and let it melt. When the fat is heated, add flour to it.
Stir constantly until the mixture becomes a smooth paste and brown.
Don't stop stirring as it may burn the roux.
You may keep the roux light, but it'll taste a bit raw. However, if you cook the roux for a while and it gets brownish dark, it'll taste fabulous with a nutty flavor.
Now, add your roux into the simmering gravy of your crock pot and cook for 10-15 minutes to get a perfect consistency!
How to Thicken Gravy In A Crock Pot Without Cornstarch?
If you don't want to use cornstarch, then you have other options in hand to choose from. Such as-
Use vegetable puree. The vegetable puree will bring a fantastic kick to your dish and also thicken the gravy with flavor.
Use potatoes for thickening. You can use mashed potatoes or raw grated potatoes.
For gluten-free options you may use arrowroot.
Add canned milk or cream which is enriched with fat and works fabulously for thickening your gravy.
Final Words
That's everything concludes my topic – how to thicken gravy in a crock pot? So before I leave you must be waiting for the recommendation.
Well, if you need to have thicken not too much then I would suggest just keeping the lead open for 10-15 minutes. And if the requirement is deep then all-purpose flour would be great.
That's all for now. Before I say goodbye, I am leaving other topics for you: