A Pellet grill is a very friendly cooking appliance to a person. Trying different items on it is fun. Well, just like I am guiding different items, today I'm here with a complete guide on –  how to cook hamburgers on a pellet grill. So, keep on reading,
How to cook hamburgers on a pellet grill?
Now, I'll explain the cooking guide step-by-step. But first, let's get introduced to the ingredients and other facts.
Recipe Facts
Cooking time: 1 Hour 10 Minutes
Serving: 4 People
Ingredients
Ground beef: 2 lbs 80/20
Hamburger buns: 4
Salt and pepper (or any desired seasonings)
Traeger Coffee Rub
Toppings such as lettuce, tomatoes, onions, pickles, etc.
Cheese slices (optional)
Condiments of your choice (Ketchup, mustard, mayonnaise, etc)
Now before we get into this step I am suggesting an article I've covered before on smoking a brisket on a pellet grill.
Step 1: Preheat the pellet grill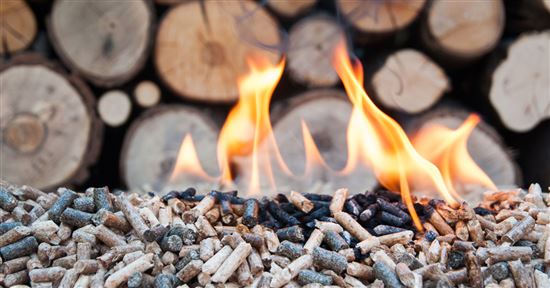 First, preheat your pellet grill at a temp of 275°F (135°C). Keep heating for 10-15 minutes and make sure to keep the lid closed.
Step 2: Shape the burger patties
At this step, shape the ground beef into evenly-sized patties. If you ask for the thickness then I would say around 1/2 to 3/4 inch thick, depending on your preference.
Note: Don't overwork the meat as this can lead to dense burgers.
Step 3: Season the Patties
Now, Season the outside of the burger patties with Traeger Coffee Rub. Make sure that they are coated on all sides.
Step 4: Cook the Burger Patties
When seasoning is done, place the burger patties on the preheated grill. Then set the temp to 275°F (135°C) and cook them for 30-45 minutes. Another way to calculate this time is to cook until the internal temperature reaches 130°F (54°C).
NB: To check the internal temperature use a meat thermometer.
Step 5: Again Heat up the Grill
Remove the burgers from the grill and increase the grill temperature to 500°F or 260°C. In the meantime, you can toast your hamburger buns if desired.
Now, after heating up, place the burgers back on the grill and sear them for about 4 minutes. Make sure that you sear them on both sides. Again use the meat thermometer to check for an internal temperature of 145°F (63°C).
Step 8: Add cheese (optional)
Do you want to melt cheese on your burgers? If so then open the grill lid a few minutes before they are done and place a slice of cheese on each patty. After that, close the lid and let the cheese melt.
Step 9: Remove from grill and rest
Once the burgers are cooked to your desired level of doneness, remove them from the grill. You better use a spatula to remove it. Now, place them on a clean plate and let them rest for a few minutes. This will help the juices to redistribute and ensure a moist and flavorful burger.
Step 10: Assemble and serve
Finally, get the buns and then assemble them on buns. Now it's time to add toppings. Toppings like lettuce, onions, tomatoes, pickles, or condiments are highly popular for hamburgers. After using toppings, serve the burgers immediately while they are still hot.
That's it, you are done. Now enjoy the burger.
Verdict
I think this easy 10-step guide on cooking hamburgers on a pellet grill will be helpful for you. However, one thing to keep in mind, as soon as you complete cooking and eating make sure to clean your pellet grill . Otherwise, it won't service for very long. Good luck!
---
Related Post: